Sailed away into the sunset last night for a months holiday visiting our youngest son and his lovely family.
Today my husband & I shared the driving from Melbourne, Victoria to Parkes in NSW a distance of approximately 730km.
No time for breakfast on the ship, for we only had 40 minutes to get showed and ready then to be sitting in the vehicle ready to drive off the ship.
For breakfast we had a Jelly slice & a Vanilla Slice which we bought and ate at Nagambie.
Lunch was a sandwich somewhere between Finley & Narrandera.
Dinner was at the RSL club at Parkes.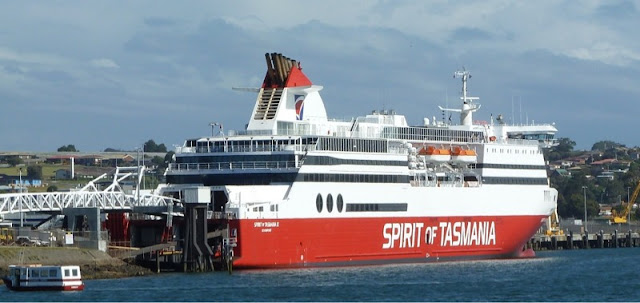 - Posted using BlogPress from my iPad